Who we are
Tyndall Group is an independent financial institution that provides financial and strategic advisory and structures alternative investment opportunities for investors.
The partners all have a longstanding relationship, having worked together at J.P. Morgan for the majority of their careers.
> Team
What we do
We provide financial and strategic advisory to our clients and structure alternative investment opportunities for qualified investors.

We provide unbiased advice to selling shareholders, buyers and boards of directors in connection with a broad range of mergers and acquisitions transactions.
Restructurings and Recapitalizations

We provide advice in complex restructuring and recapitalization transactions, representing distressed companies, creditors, distressed investors and acquirers.

We advice clients on all aspects of public and private debt and equity offerings.

We assist our clients in maximizing shareholder value through solutions that bring together strategic analysis, operational and financial planning.

We analyze businesses, balance sheets and portfolios to identify key risks and exposures, and provide independent assessments of risk management programs and policies.
Our Experience
Our team has extensive experience in M&A, debt and equity capital markets, proprietary trading, credit, and risk management in Latin America.
Wide experience in the design and implementation of complex processes. Deep and rigorous analysis. Active involvement of partners in execution. Independence of judgement.
> View our transactions
+

Confidential
2020

US$ 208 million
2019

Confidential
2019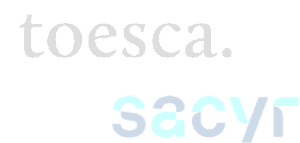 US$ 490 million
2019 US$ 850 million
2019 US$ 232 million
2018 US $ 317 million
2018

US $ 117 million
2018
US$ 22 million
2018

US $ 747 million
2018

US $ 290 million
2016

US $ 10.400 million
2016